This Fall Pomegranate Farmhouse Wreath is so beautiful that my neighbor took it away when I wasn't looking and hung it on his door?
At Whimsical Doors, we strive to bring a new sense of purpose to our clients' home door. A curated collection inspired by nature, whimsical design and seasonal celebrations.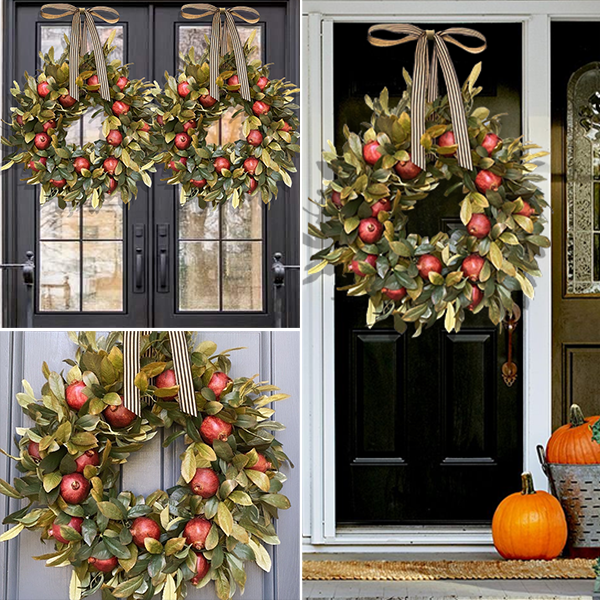 "Why not let me help you with your decorating this season? How wonderful to come home to a beautiful sharp display of fall colors on your front door or in your home! Even dreary days become brighter when you can see such a lovely reminder of the warmth and beauty of the season. Just hang and enjoy!"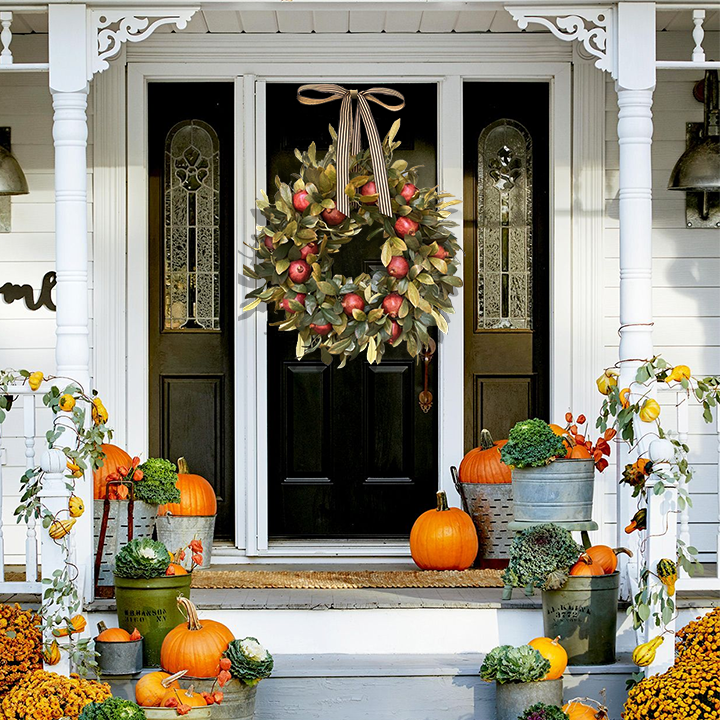 Focus: Handcrafting
Materials. Outdoor realistic artificial pomegranates, artificial leaves.
Size. Dimensions are approximate, tip-to-tip for leaves, stems, vines, grass or bows > tip-to-tip as shown.
15 inches high by 6 inches deep
We have US/UK/Australia warehouses. We will ship from Landrum, South Carolina.
Available year round.
Versatility to cover indoor/outdoor
Features.
This wreath is the perfect fall decoration with a beautiful handmade fall bow.
It would make a beautiful gift for any occasion or special someone.
*If hanging outdoors, a covered area is recommended to protect the wreath from inclement weather and other elements.
Perfect gift. This beautiful wreath is the perfect gift for a friend or family member!!!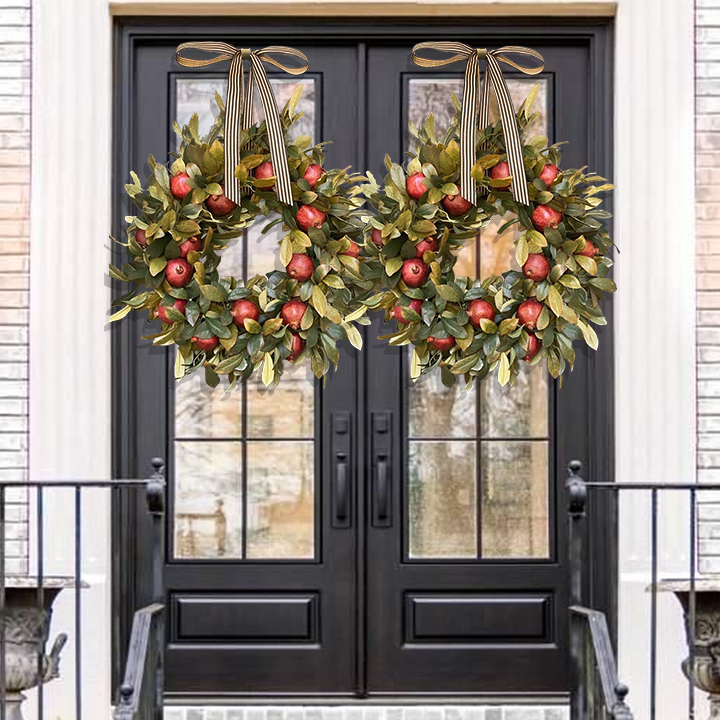 【Warm Tips】: If you encounter any problems in the process of using our products, please contact us in time, our after-sales team will promptly solve the problems you encounter.