Beautiful Gold and Ivory Mesh Angel. You can hang this angel on your front door or inside your home. It can also be used as a Christmas tree topper or Christmas ornament.
Guardian Angels Protect Homes, Hearts, & Dreams. Display Your Guardian Angel For All To See.(Due to high demand, our official price for this product is low, so order now while supplies last!)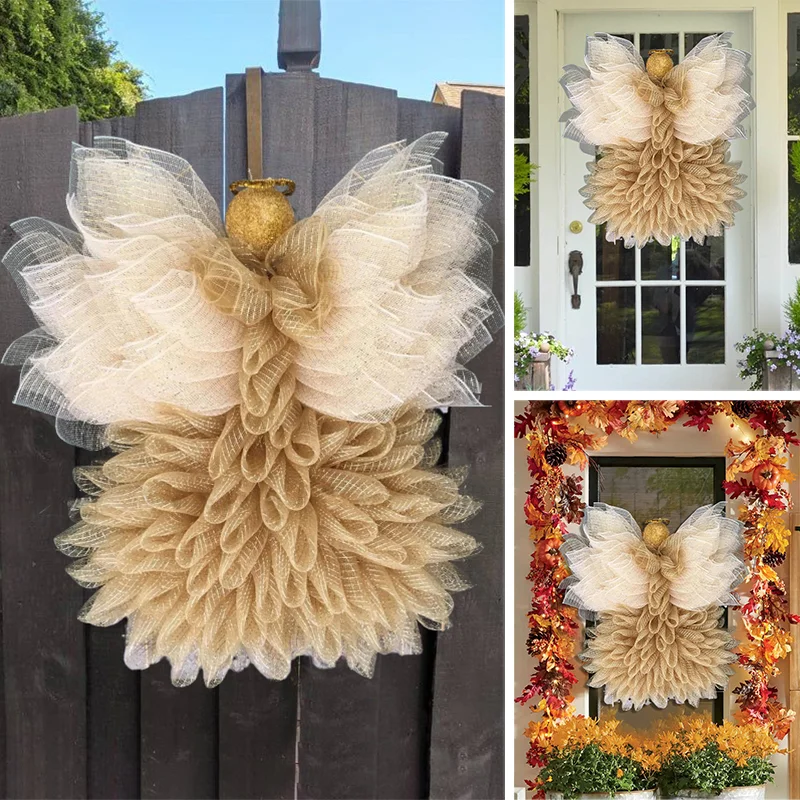 Blessed Angel Wreaths On Your Door Are A Great Way To Display A Warm Welcome, & Send A Blessing To All Whom Enter Your Home!
Show some real pictures of buyers! Can't imagine what a surprise they were when they received the goods!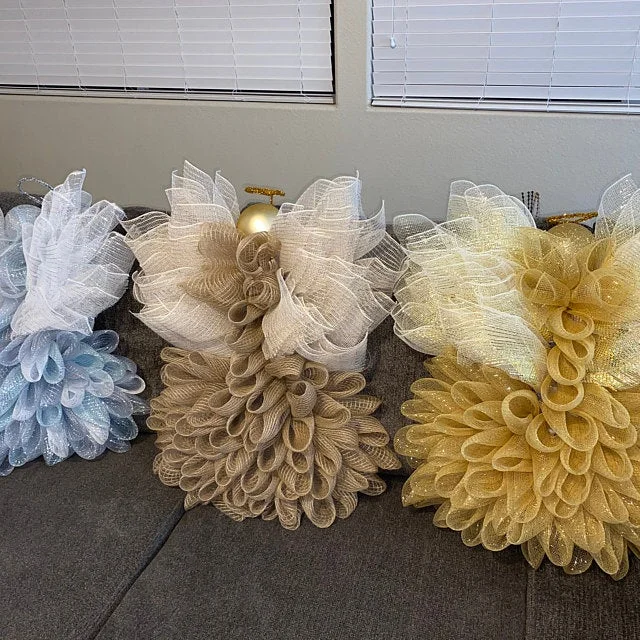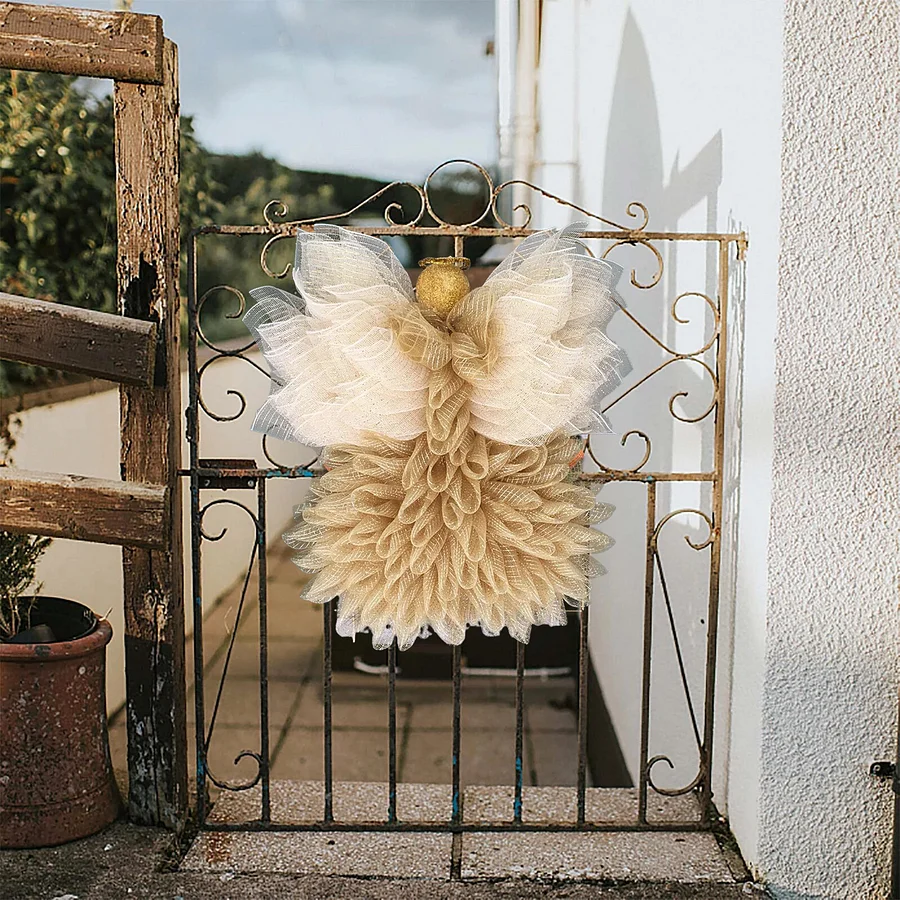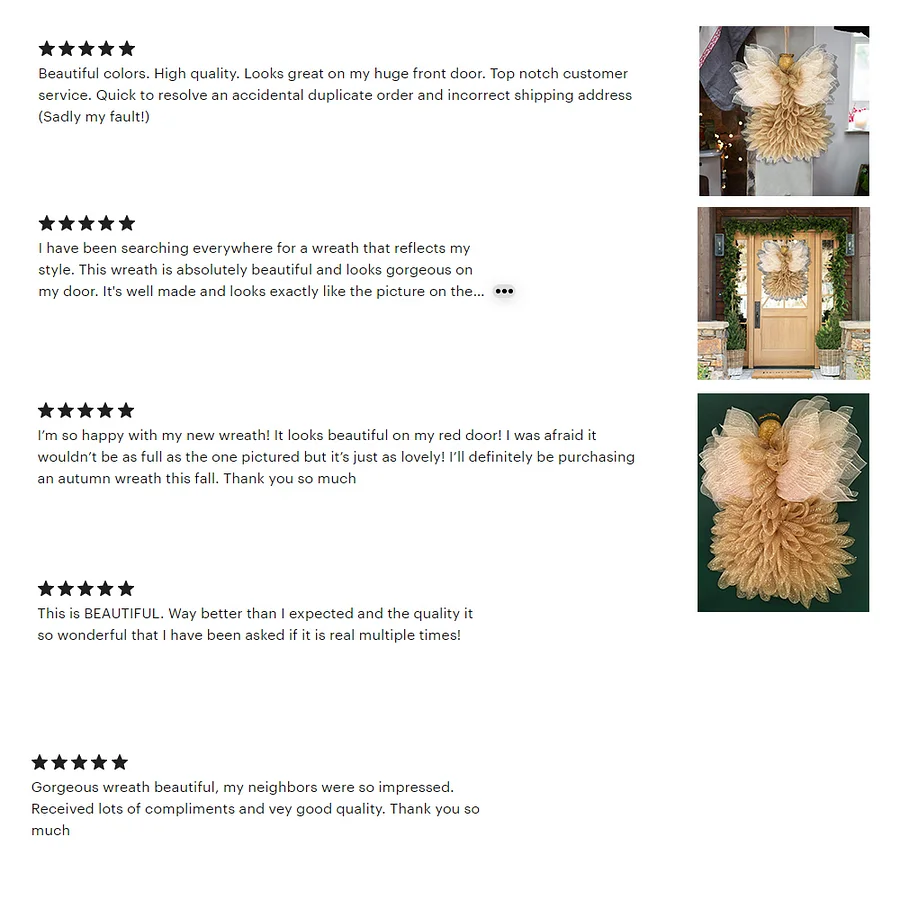 Focus: Handmade
This Angel is made with gold and ivory striped burlap deco mesh, gold wired ribbon, chenille stems and a gold shatterproof ornament.
Size: Measurements are approximate & from tip to tip > Tip to tip of grasses, bows, just as pictured.23 inches inches tall 5 inches deep.
Applicable throughout the year.
Covers indoor/outdoor versatility
It can be placed anywhere in front of doors, fireplaces, gardens, etc.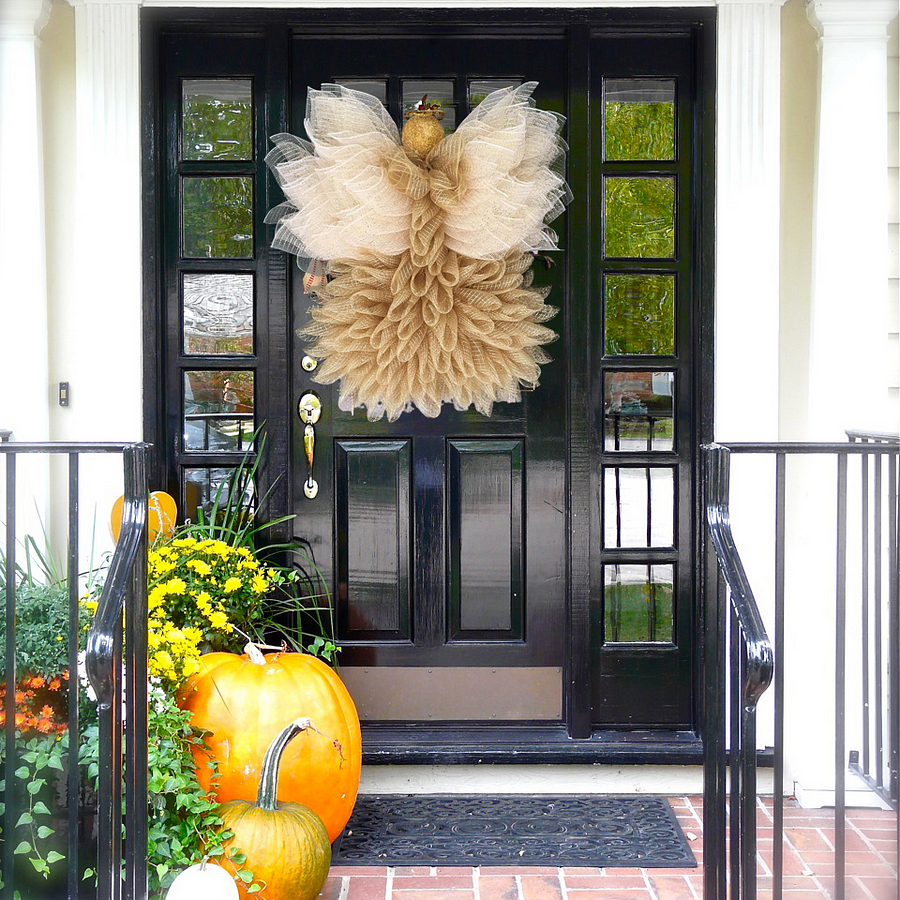 Feature:
It will provide exquisite gifts for any occasion or special person.
*If hanging outdoors, it is recommended to take a covered area to protect the wreath from bad weather and other factors.
The perfect gift: This beautiful wreath is perfect for friends or family!!